Depth of Experience Matters
Our experts have the deepest expertise in mind-body training in the world — each having integrated practical work experience with coaching and leadership development work and years of their own deep meditation and mind-body practice.
Inspired by 
Gurudev Sri Sri Ravi Shankar is the inspiration behind the TLEX. Recognized globally as a humanitarian, peacemaker, and thought leader on the mind and human potential, Sri Sri's tools and approaches have impacted more than 450 million people worldwide across 155 countries. Gurudev has rekindled the traditions of yoga and meditation, offered in a way that is relevant to the 21st century, to provide relief from stress, hold and process complex emotions and trauma, listen deeply across differences, envision new possibilities, and increase capacity for acceptance, compassion, and optimism.
A thought leader and author of more than 40 books, Gurudev has been featured by CNN and The New York Times and regularly contributes to The Huffington Post. Gurudev has been an invited speaker at the United Nations, the European Parliament, the World Economic Forum, TED, and the Israeli Presidential Conference, as well as many think-tanks and universities such as the Atlantic Council, American Enterprise Institute, Harvard, Stanford, The Wharton School and the University of Southern California. In addition to Gurudev's 21 honorary doctorates, he has received 38 governmental awards, including the highest civilian awards in Colombia, Mongolia, and Paraguay.
The President of India has also bestowed him with the Padma Vibhushan, the country's highest annual award of exceptional and distinguished service. In the USA, he has received the International Humanitarian Award from the Simon Wiesenthal Center and the Award for Inspiring Humanity from the Foundation for California. Gurudev's unique contribution to self-development is the Sudarshan Kriya (SKY Breath Meditation), a powerful breathing technique that enhances physical, mental, emotional, and social well-being. Scientific research has shown that SKY significantly decreases anxiety, stress, and depression while making people feel happier and more optimistic.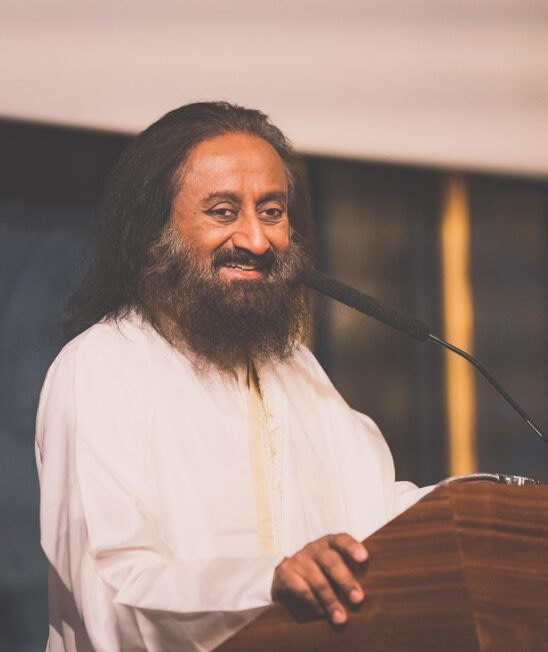 The TLEX Institute has a global presence with faculty teams in most major cities around the world.