Research on Sudarshan Kriya
Discover the power of TLEX Institute's breathing exercises
From reducing stress to getting better rest, these techniques have a demonstrated measurable impact on quality of life.
Over 65 independent studies conducted on four continents and published in peer-reviewed journals, have demonstrated a comprehensive range of benefits from practicing Sudarshan Kriya, and related breathing exercises taught at the TLEX Institute.
Discover the Science of Breath
This short animated video reveals research on:
Why you can't force the mind to relax
How stress effects the brain
The deep connection between our breathing and emotions
Benefits of Sudarshan Kriya on stress, focus, depression, and more
Research Results Highlights

Yoga for Anxiety and Depression
A Harvard University health publication describes research on the Sudarshan Kriya's effects on anxiety, stress, depression and over health, saying it "shows promise in providing relief for depression".
Describes Sudarshan Kriya's effects on anxiety, stress, depression, and overall health, saying it "shows promise in providing relief for depression".

"The Easy Breathing Technique That Can Lower Your Anxiety 44%

In the study cited by Prevention Magazine not only did people's anxiety reduce 44% but it lasted for 6 months.
Plus, "depression, phobias, and hostility, among others—also fell by 45%. And many people reported better sleep, improved self-awareness, and even fewer PMS symptoms."
The Truth About Memory Loss
TLEX breathing exercises were featured in a recent documentary on brain health called "The Truth About Memory Loss: Reducing, Repairing, and Reversing the signs of Alzheimer's and Dementia".The film reveals some breakthrough science on a health epidemic expected to affect 40% of all baby boomers (40M Americans), including how TLEX breathing exercises boost brain health and reduce 5 of the 6 major risk factors for Alzheimer's and dementia.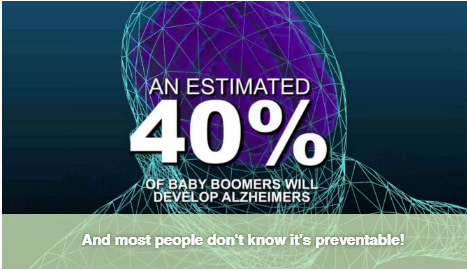 Full List of Peer-Reviewed Research Results
References
Research on Kriya for Depression
Full List of Peer-Reviewed Research Results
Significant Health Benefits Scientifically Documented and Published in Peer Review Journals
Overview:
Physical & mental health benefits, often shown from the very first session.
And results are cumulative; they grow stronger over time.
Sudarshan Kriya and accompanying breathing practices, referred to collectively as SKY and taught through the TLEX Institute, have been found to enhance brain, hormone, immune and cardiovascular system function. Published research shows SKY significantly reduces stress, depression, anxiety and PTSD, andincreases well-being both mentally and physically. Research also demonstrates that the effects of SKY reach all the way down to the molecular level, to our DNA.
Mental Well-being:
Restoration and Enhancement of Vibrant Mental Health:
Relieves anxiety[1-7]& depression[2, 4, 8-14] , Post Traumatic Stress Disorder (PTSD) symptoms [3, 12, 13]and stress levels [4, 6, 14]

Significant reductions in anxiety are found in many populations, including a 73% response rate and 41% remission rate in individuals for whom medication and psychotherapy treatments had failed[1].
Multiple studies demonstrate that depressed patients who learned SKY experienced a 67-73% remission rate within one month.
Significant reductions in PTSD symptoms were found in 6 weeks and the 60% reduction was sustained 6 months later without any follow up[12].

Reduces impulsivity and addictive behaviors [15, 16]
Improved emotional regulation [14, 17]
Increases levels of optimism, well being and quality of life [4, 5, 12, 18, 19]
Enhanced brain functioning:
Increased mental focus / heightened awareness [20]
Improved Quality of Sleep:
3x more time spent in deep restful stages of sleep [21]
Physical Well-being:
Enhanced biochemical status:
Reduced biochemical markers of stress: cortisol [2, 22], corticotrophin[2] blood lactate[23], ACTH[2], and plasma MDA[2, 24] [25]

For example, blood lactate levels in police cadets who did not learn SKY were 4 times higher than their classmates who were randomized to learn SKY, suggesting a greatly increased resilience to stress in SKY practitioners.
Since stressful physiological responses negatively impact immune, cardiovascular, endocrine and mental health, this has significant implications for wellness.

50% increase in the well-being hormone prolactin from the very first session. [26]
Increased levels of antioxidant enzymes (glutathione, catalase, and superoxide dismutase) [6, 23, 27] which protect us from many diseases and rapid aging.
Enhanced immune function:
Improved immune cell counts in apparently healthy individuals [16, 28]

Some documented within three weeks (neutrophils, lymphocytes, platelet count )[29]

Improved immune cell counts in health compromised individuals seen in 12 weeks (Natural Killer Cells) [16]
Beneficial changes in our DNA which support an increased life span of white blood cells, our immunity cells. [27]
Enhanced Cardiovascular and Respiratory Function:
Reduced heart rate in both healthy and health compromised individuals[30] [6]
Reduced blood pressure in both healthy and health compromised individuals [6, 25, 30]
Improved cholesterol and triglyceride (lipid) profile: [24] [6, 28] as early as 3 weeks, with no change in diet [31]
Improved respiratory function: [3, 32, 33] where respiration rate dropped by 5% in 1 week [3] and 15% in 12 weeks[32] and lung (vital) capacity increased [33]
In Summary, Sudarshan Kriya uses specific cyclical, rhythmic patterns of breath to bring the mind and body into a relaxed, yet energized state. Its effects have been studied in open and randomized trials, both in healthy and health compromised populations.
Research suggests that SKY reduces depression, anxiety, PTSD and stress It has also been shown to curb addictive behaviors and substance abuse. It significantly increases feelings of well-being, optimism and mental focus and improves emotion regulation 8. In addition, SKY is associated with enhanced cardio-respiratory function, (add references) antioxidant status and immune system function, . The practice has even been shown to positively impact gene expression, suggesting that the effects of SKY span all levels of the physiology from the DNA within our molecules to organ systems. Viewed together, the wide range of documented benefits suggest that SKY may be an efficient tool for rapidly strengthening both mind and body.
References
Research on Kriya for Depression